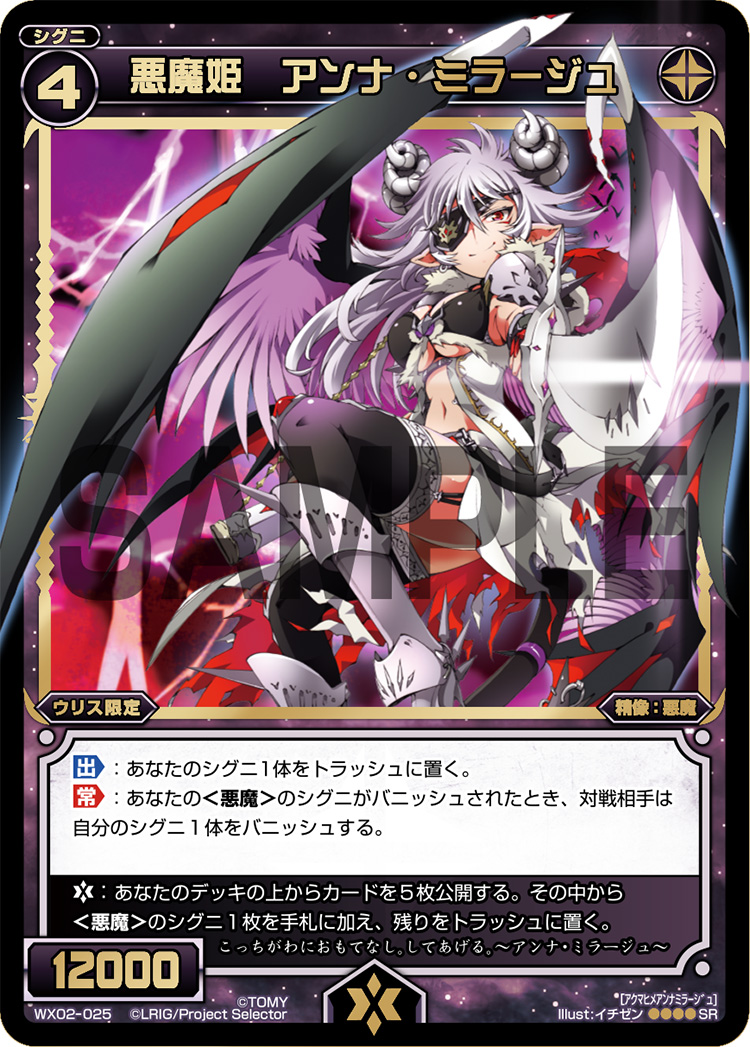 Image Spirit: Devil (精像:悪魔, Seizō: Akuma) is a SIGNI class associated with red, blue, and black SIGNI. Devils do not seem to have a very strict naming convention, though their titles often have to do with corruption, demons, and hell. They are often derived from various figures from history or mythology, including demons and devils, figures in Eastern mythology (regardless of morality), and famous figures known for their vices like pirates.
Black Devils are associated with Urith, and to a lesser extent, Alfou. They follow the color black's focus on manipulating the trash, accumulating cards in the trash for bonuses and retrieving SIGNI from the trash at will. Black Devils can also manipulate Charms.
Blue Devils are associated with Piruluk and are focused around keeping your hand size low. Many of them discard cards from your hand and reward you for doing so.
Red Devils are associated with Tawil and revolve around manipulating beats.
List of Devil SIGNI
Edit
List of Devil Resona
Edit
Main article: Category:Devil Support
Community content is available under
CC-BY-SA
unless otherwise noted.