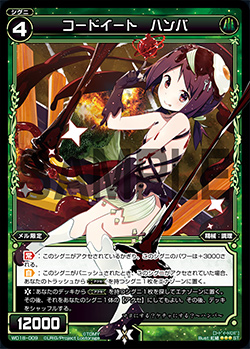 Machine Spirit: Cooking (精械:調理, Seikai: Chōri) is a SIGNI class associated with green and blue SIGNI. Cooking SIGNI are based on various foods and condiments.
Cooking SIGNI are used by Mel and Eldora, and revolve around attaching Accessories to your own SIGNI for benefits.
List of Cooking SIGNI
Edit
Main article: Category:Cooking Support
Community content is available under
CC-BY-SA
unless otherwise noted.