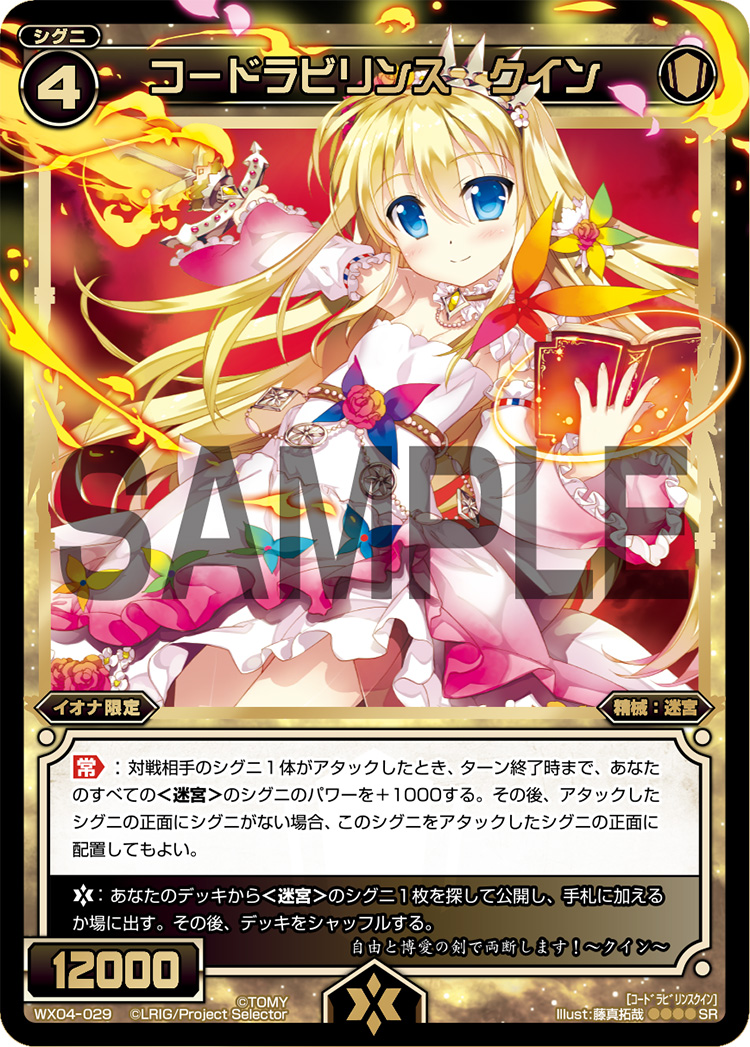 Machine Spirit: Labyrinth (精械:迷宮, Seikai: Meikyū) is a SIGNI class associated with white and blue SIGNI. Labyrinth SIGNI are based off of famous buildings and architecture, both ancient and modern.
White Labyrinth SIGNI are associated with Iona. They focus on manipulating the positions of both players' SIGNI on the field. They can force the opponent to play SIGNI in specified spots, or move around SIGNI between SIGNI zones after they've entered the field, allowing them to make favorable attacks against the opponent's SIGNI or deny their opponent from making optimal attacks. Labyrinth SIGNI also specialize in removing the abilities of your opponent's SIGNI.
Blue Labyrinth SIGNI are associated with Umr and retain the position manipulation of white Labyrinths, but primarily revolve around manipulating the opponent's deck.
List of Labyrinth SIGNI
Edit
List of Labyrinth Resona
Edit
Main article: Category:Labyrinth Support
Community content is available under
CC-BY-SA
unless otherwise noted.