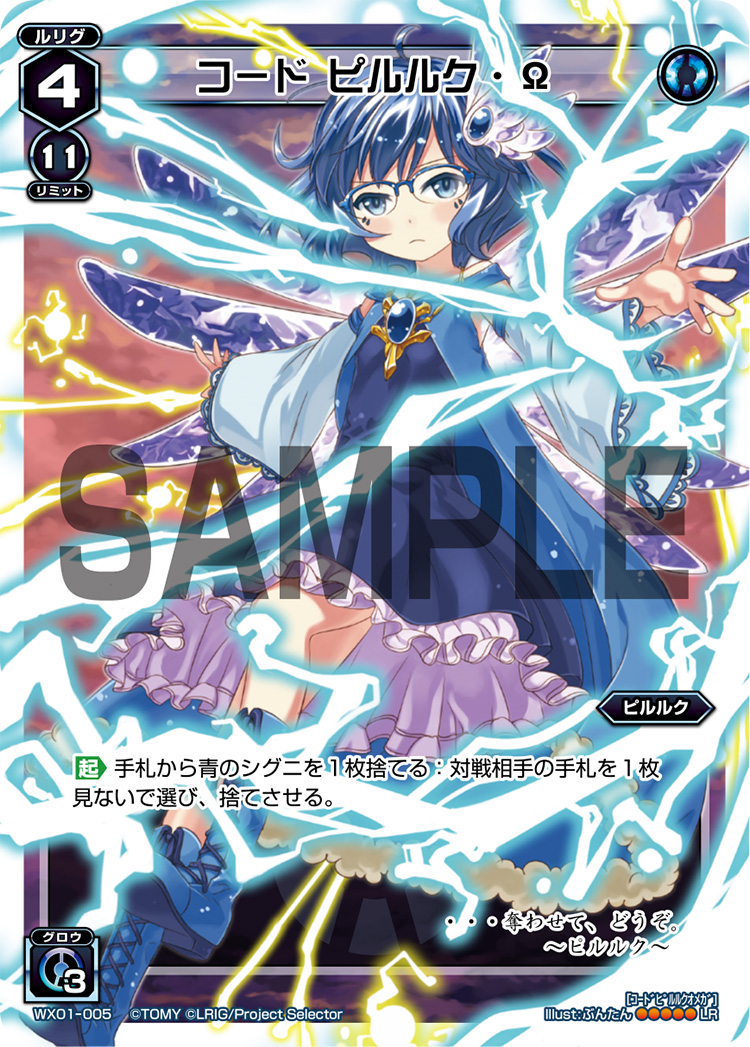 There are two anime characters corresponding to this LRIG type. See Piruluk or Piruluk (Lostorage).
Piruluk (ピルルク, Piruruku) is a blue LRIG type.
Piruluk decks focus on controlling the opponent through means such as discard or freeze. They build up their resources through draw cards while whittling down the opponent, until they can win the game unopposed.
Piruluk has many different playstyles, depending on the LRIG cards used. Pure blue Piruluk LRIGs focus on drawing cards or discarding opponent's cards.
Blue and black Piruluk focuses on spells and self milling, and can also can salvage spells fairly easily and decrease the cost of spells used.
Remember Piruluk LRIGs focus on controlling opponent's field with freeze effects, then banishing them for low cost.
Allos Piruluk LRIGs focus on discarding cards from both their own hand and their opponent's to take advantage of effects that trigger whenever a card is discarded or whenever the Allos Piruluk player has a low hand size.
Green Piruluk manipulates the ener zone, aiming to assemble SIGNI of multiple different levels in the ener zone. She also has access to Remodeling Parts, an ARTS that lets her spend her ener to enhance her SIGNI.
LRIG cards
Edit
Piruluk support cards
Edit
Community content is available under
CC-BY-SA
unless otherwise noted.