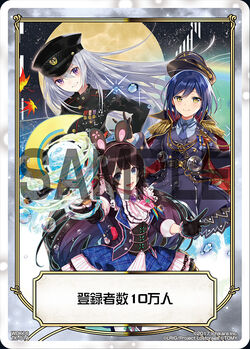 Subscriber count (登録者数 Tōrokushasū) is a mechanic associated with Nijisanji. Certain abilities give you subscribers (in increments of multiples of 100,000). Many Nijisanji LRIGs and Nijisanji-related SIGNI have abilities that become active or become more powerful when you have a certain number of subscribers, often 1,000,000 subscribers.
Community content is available under
CC-BY-SA
unless otherwise noted.