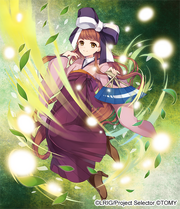 Funny Lore (?
Edit
Lean-sama, one of the Four Dimensional Gods of the universe and the future president of the world (#LeanForPresident). It keeps the order of the time that extends to infinity with the Infinity Harem.
Lean-sama is a good guy what dreams to be millionaire and make a big channel of anime in TV with a good dub xD. Nothing is impossible xD.
Also it dreams of being a great actor of live action series of his favorites anime series xD. Really lean? xD dlkashdasjkdasd
Four Dimensional Gods
Edit
Lean Infinity (God of Infinity)
Lean Trinity (Demon God of Trinity)
???
???
The other 2 Lean's are unknowns at this moment until they make a appearance, but the name of 1 of them maybe be "Lean Sephinity - (Sephira)" but that is not confirmed yet.
A bit of Spam.
Edit
Follow Lean-sama in his FB page about the Yu-Gi-Oh! World, TCG/OCG and Anime series.
YGO ARC-V Reviews every Sunday.
Also in his Wixoss page in Spanish about the TCG.
The Best LRIGs.
Edit
Wixoss Artworks.
Edit
---
---
---
---
---
Community content is available under
CC-BY-SA
unless otherwise noted.