So I found these on the official WIXOSS Twitter after watching the final episode of conflated.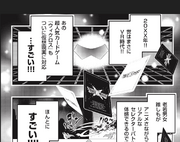 Interesting to see these now since the Selector Battles are over, only seemingly for good this time. What are your hopes for the Chiyori manga?
Regardless, I have high interest in the VR concept that the bottom manga image suggests in its narration. Currently, the only other card game anime focusing on the subject is Yugioh with VRAINS and after thinking back on the concepts that it has there... I think a lot of them could actually work better in a Wixoss setting.
What are your thoughts on these reveals?
Original Tweet: https://twitter.com/wixoss_TCG/status/1010190904894709760
Community content is available under
CC-BY-SA
unless otherwise noted.